Package list
The status column in the package list shows indicators for each package and environment. The indicators provide tooltips to view further information.

The indicators are omitted if a packate contains uncommitted changes.
---
Environments
The environments section contains indicators for environments and their instances.
These indicators provide access to the deployments view with environment and indicator filters automatically set.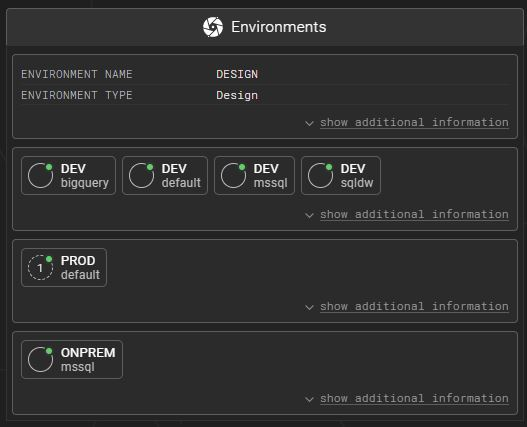 The indicators are omitted if there are no deployments yet available for the environment/instance.